FEATURED COMPANY: ENERGY


The Future Shines Bright
The CMS Energy Corp. (NYSE: CMS) business strategy is focused primarily on its principal subsidiary, Consumers Energy Co., Michigan's largest electric and natural gas utility, serving 6.6 million of the state's 10 million residents. CMS Enterprises is also engaged in domestic independent power generation. CMS Energy's business also includes EnerBank USA, which specializes in providing unsecured home improvement loans for homeowners through nationwide dealer networks.
CMS Energy Fact Sheet
CMS Online Investor Kit
CMS Energy Analyst Coverage
CMS Energy Recent Corporate Presentations
In this interview with CMS Energy's CEO John G. Russell, Advisor Access uncovers how the utility plans to continue its best-in-class execution.
---
The Advisor Access Interview
Advisor Access: What makes utilities an attractive asset class to invest in?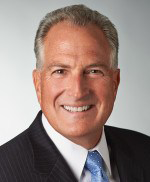 John Russell: Utilities provide investors with an attractive total shareholder return profile. Utilities are able to invest in regulated assets and generate a return on the equity portion of their investment.
By growing their asset base, regulated utilities generate earnings-per-share growth. In addition, utilities provide an attractive dividend yield.
What differentiates one utility from another is having the opportunity to make new infrastructure investments along with the constructive regulation that allows the utility to earn an attractive return on those investments.
AA: Describe CMS's operations.
JR: CMS Energy primarily operates a regulated electric and natural gas utility, Consumers Energy, which serves 6.6 million of Michigan's Lower Peninsula residents. Consumers Energy operates a large asset base of electric generation facilities, wind turbines, distribution systems, and natural gas pipelines, making the utility one of the largest investors in Michigan.
The utility is the fourth largest combination electric and gas utility in the U.S. with total revenues of $6.8 billion and 1.8 million electric customers and 1.7 million gas customers.
AA: What differentiates CMS from other companies in the utilities sector?
JR: CMS Energy has demonstrated a sustainable growth strategy over the last decade by consistently delivering 7% earnings per share growth annually.
Each year, CMS Energy grows off its prior year's actual result. Looking forward, the company plans to grow earnings-per-share 5% to 7% annually, compared to a peer group average of 4% to 6%.
The company's growth is fueled by our large investment program, which is growing faster than any other U.S. utility.
Over the next 10 years, CMS Energy does not plan on any large projects or "big bets" that a riskier utility might invest in.
AA: What are some trends in the utilities space that may benefit CMS? What about trends related to your region of operation?
JR: CMS Energy has begun to catch up on utility investment it deferred a decade ago. This puts CMS Energy in a unique position to continue to grow at the high end of its 5% to 7% long-term earnings-per-share range.
The utility will make investments in Michigan, which is rated as having top-tier regulation by independent analysts.
While many utilities focus on diversification and look for ways to generate growth, CMS Energy is investing in its core regulated electric and gas business and growing it organically. By focusing on its core, the company is able to reduce operating costs through increased productivity, while maintaining first-quartile employee engagement.
AA: What is CMS's growth strategy?
JR: CMS Energy's growth strategy is focused on investing in its regulated utility through a five-year, $7.6 billion plan. In addition to the capital investment plan, CMS Energy's strategy includes a conservative business plan, strong partnerships with regulators and policy makers, and a passion to improve for customers and owners, with no need for new block equity.
CMS Energy plans conservatively in regards to future sales, lower costs, and commodity prices. When actual results beat conservative plans, CMS Energy is able to capture upside opportunities in those areas. CMS Energy partners with regulators, legislators, and its customers to create value through lower prices and better service.
As a result, the company's residential bills are already below the U.S. monthly average, and customer satisfaction scores have improved to first quartile. CMS Energy is able to execute its strategy through self-funded initiatives by reducing costs and investing without the need for new block equity, which avoids dilution.
AA: How does CMS plan to preserve its strong financials?
JR: CMS Energy is focused on sustainable growth over the long term. By maintaining consistent, predictable growth, CMS Energy is able to deliver strong financial results for customers and investors.
Our plan is to keep customer rate increases below the rate of inflation while we invest in projects that will increase reliability, improve safety, and protect our environment. CMS Energy has also been a leader in reducing its operating costs, which have been reduced 10% since 2006.
Investors have been rewarded with a 13% annual total shareowner return over the past 10 years.
With its large inventory of capital investment projects, CMS Energy is focused on growing earnings-per-share 5% to 7% each year and delivering a dividend yield of about 3% for a total shareowner return of 8% to 10%.
AA: Why is CMS a good long-term investment?
JR: CMS Energy has a decade-long track record that speaks for itself. While the last 10 years have seen the company grow and investors rewarded, the next 10 years look even brighter. Over the next 10 years, CMS Energy will be deploying its large investment plan in projects like the upgrade at Ludington Pumped Storage facility, which will become the fourth largest in the world. On the gas side of the business, CMS Energy is investing in more pipeline capacity and enhanced reliability in its natural gas storage and delivery system in order to meet the high demand for natural gas, like what was experienced during the last two record-setting cold winters in Michigan.
AA: Let's talk about the stock performance of CMS.
JR: CMS Energy's plan, its ability to execute it, and the confidence built with investors over the last decade, is being reflected in the stock's performance. During 2014, CMS Energy's stock performed well, appreciating 30%. Coupled with CMS Energy's competitive dividend, investors were able to achieve a total shareholder return of 35% in 2014. CMS Energy will continue to focus on the execution of its plan and deliver predictable, sustainable results.
AA: Thank you, John.
Analyst Commentary
"Still a core utility holding with best in class execution, above-average growth, below-average risk, and a strong management team."

—Jonathan Arnold, Deutsche Bank
April 23, 2015

"In our view, CMS remains one of the premier pure-play utility investments.  Its strong earnings, dividend and cash flow growth prospects, as well as Michigan's constructive regulatory environment and improving economy, warrant a premium valuation."

—Michael Worms, BMO Capital Markets
April 23, 2015

"We consider CMS to be a core utility holding given an above-average growth profile, constructive regulatory environment and an experienced management team with a track record of delivering consistent, predictable results.  We believe CMS offers attractive total return prospects (7% EPS growth and a 3% yield) and is suitable for risk-averse, income-oriented investors seeking above-average growth."

—Neil Kalton, Wells Fargo Securities
April 24, 2015

"In our view, CMS is one of the country's premier utilities. We regard CMS as a very well managed utility with a favorable fundamental outlook for earnings and dividend growth."

—David Burks, Hilliard Lyons
April 24, 2015

"The company has one of the highest, most visible growth rates with certainty for at least a decade."

—Steven Fleishman, Wolfe Research
April 23, 2015

"We continue to view CMS as one of our top-picks with energy policy reform as a catalyst in upcoming months."

—Julien Dumoulin-Smith, UBS
April 24, 2015

"We continue to view CMS as a high-quality utility with above average, 7% EPS growth, earnings predictability, and a robust investment backlog over the next several years."

—Dan Ford, Barclays
April 23, 2015

"Continued execution of unique business strategy drives predictable, above-average EPS CAGR supporting positive outlook."

—Dave Parker, Baird
April 23, 2015
DISCLOSURES
Information contained in this report is made as of the date hereof and contains "forward-looking statements" as defined in Rule 3b-6 of the Securities Exchange Act of 1934, Rule 175 of the Securities Act of 1933, and relevant legal decisions.  The forward-looking statements are subject to risks and uncertainties.  All forward-looking statements should be considered in the context of the risk and other factors detailed from time to time in CMS Energy's and Consumers Energy's Securities and Exchange Commission filings. Forward-looking statements should be read in conjunction with "FORWARD-LOOKING STATEMENTS AND INFORMATION" and "RISK FACTORS" sections of CMS Energy's and Consumers Energy's Form 10-K for the year ended December 31, 2014 and as updated in subsequent 10-Qs.  CMS Energy's and Consumers Energy's "FORWARD-LOOKING STATEMENTS AND INFORMATION" and "RISK FACTORS" sections are incorporated herein by reference and discuss important factors that could cause CMS Energy's and Consumers Energy's results to differ materially from those anticipated in such statements.  CMS Energy and Consumers Energy undertake no obligation to update any of the information presented herein to reflect facts, events or circumstances after the date hereof.
Investors and others should note that CMS Energy and Consumers Energy post important financial information using the investor relations section of the CMS Energy website, www.cmsenergy.com and Securities and Exchange Commission filings.
The material, information and facts discussed in this report are from sources believed to be reliable, but are in no way guaranteed to be complete or accurate. This report should not be used as a complete analysis of the company, industry or security discussed in the report. This is not an offer or solicitation of the securities discussed. Advisor-Access LLC and/or its employees, contractors and owners, may purchase or sell the securities mentioned in this report from time to time. Any opinions or estimates in this report are subject to change without notice. This report contains forward-looking statements. This information may involve risks and uncertainties that could cause actual results to differ materially from the forward-looking statements. The securities discussed may involve a high degree of risk and may not be suitable for all investors.
Please add "donotreply@advisor-access.com" to your address book and whitelist us.
Click HERE if it's okay to share your name with the company.
Click HERE if you don't want your name shared with the company.
Click HERE to confirm your subscription to Advisor Access.
ABOUT ADVISOR ACCESS
Advisor-Access LLC was designed to bring compelling investment ideas to investors in the form of in-depth interviews with company management and the latest fact sheets and corporate presentations, in a concise format: the critical pieces of information an investor needs to make an informed investment decision.