FEATURED COMPANY: ENERGY


Connecting Energy and Growth
EnLink Midstream (NYSE: ENLC, ENLK) is a leading midstream provider formed through the combination of Crosstex Energy and substantially all of the U.S. midstream assets of Devon Energy Corp. (DVN). EnLink Midstream is publicly traded through two entities: EnLink Midstream LLC (ENLC), the publicly traded general partner entity, and EnLink Midstream Partners LP (ENLK), the master limited partnership. EnLink Midstream's assets are located in many of North America's premier oil and gas regions, including the Barnett Shale, Permian Basin, Cana-Woodford Shale, Arkoma Woodford Shale, Eagle Ford Shale, Haynesville Shale, Gulf Coast region, Utica Shale and Marcellus Shale.
Based in Dallas, Texas, EnLink Midstream's assets include over 9,100 miles of gathering and transportation pipelines, 16 processing plants with 3.6 billion cubic feet per day of net processing capacity, seven fractionators with 280,000 barrels per day of net fractionation capacity, as well as barge and rail terminals, product storage facilities, brine disposal wells, an extensive crude oil trucking fleet and equity investments in certain private midstream companies.
EnLink Fact Sheet
ENLC Investor Page
ENLC Analyst Coverage
ENLK Investor Page
ENLK Analyst Coverage
Investor Day Presentation
ENLC Yahoo/Finance
ENLK Yahoo/Finance
Adviser Access spoke to CEO Barry Davis about the company's plans.
---
The Advisor Access Interview
Advisor Access: Why should investors look at master limited partnerships (MLPs) right now?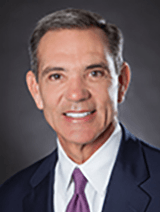 Barry Davis: The main benefits of investing in an MLP are the following: 1) they are a great way to invest in our country's shale revolution, which has created unprecedented demand for new energy infrastructure; and 2) the fact that distributions (which is MLP jargon for "dividends") are not taxed.
MLPs combine the tax benefits of a limited partnership (which does not pay taxes from profits) with the access to capital of a publicly traded company.
The combination of steady growth and reliable, tax-advantaged distributions can make an MLP an excellent investment vehicle, but not all MLPs are created equal.
AA: How can the two parts of your company, the GP and the LP, be a fit for a portfolio?
BD: There are two distinct ways to invest in EnLink Midstream: through the purchase of units in EnLink Midstream Partners, LP (NYSE: ENLK), an MLP, or the purchase of shares in EnLink Midstream, LLC (NYSE: ENLC), the GP. This business model provides institutions that are unable to make direct MLP investments with a way to participate in EnLink's growth through common unit ownership of the GP.
There are meaningful differences between the two entities, and they each offer their own benefits. ENLK has a higher yield (currently ~6%), a guidance projection of ~7.5% distribution growth in 2015 and the tax advantages that come with an MLP. ENLC has a lower yield (currently ~3%), and a guidance projection of ~17.5% distribution growth due to incentive distribution rights.
AA: How does the structure of Enlink benefit investors over other MLPs?
BD: The biggest differentiator in EnLink's structure is the sponsorship from Devon Energy Corp. (NYSE: DVN), which is a premier E&P company and is EnLink's largest customer. Devon owns ~34% of ENLK and ~70% of ENLC. This is a significant strategic advantage to both EnLink and Devon investors.
EnLink is incentivized to provide Devon with reliable service and midstream capital investments when needed, and Devon is incentivized to provide EnLink with high-quality contracts and drop-down transactions (which are essentially acquisitions by ENLK of Devon's midstream assets). Both Devon and EnLink are incentivized to grow in new areas together because, all else being equal, Devon has the added financial and operational benefits associated with its EnLink ownership.
AA: How does EnLink stack up against other MLPs?
BD: EnLink has significant competitive advantages because of the sponsorship from Devon, the quality of our contracts which are ~95% fee-based, the investment-grade balance sheets of both ENLK and DVN, the diversity of our basins and midstream services, and the fact that we have a long history of organic growth separate from Devon. There are a few other MLPs that have upstream sponsors, but none have the history of organic growth and the high-quality balance sheet that EnLink maintains.
Furthermore, EnLink still has ample room to grow. We expect to double in size by the end of 2017, which means growing EnLink's adjusted EBITDA from ~$690 million in 2014 to ~$1.4 billion by the end of 2017.
That's a bold plan, but we believe it is achievable through our Four Avenues for Growth, which are: (1) drop down transactions, (2) growing with Devon, (3) organic growth and (4) mergers and acquisitions. We made significant progress on that goal by announcing or completing ~$3.7 billion of growth projects and acquisitions in all four avenues for growth in the last year.
AA: What are some highlights of your holdings, such as geographic and operating diversification, that position you for sustainable growth?
BD: EnLink is positioned in six of the very best shale plays in the U.S., but just as importantly, EnLink has favorable contracts and a diversity of services in these areas. ~95% of EnLink's cash flows come from fee-based contracts and ~80% of EnLink's cash flows come from long-term, fee-based contracts with either firm transportation agreements or minimum volume commitments.
Those contracts, coupled with EnLink's balance of crude, natural gas and natural gas liquids services significantly mitigates risks from commodity price fluctuations. EnLink's growth plans are bolstered by downstream demand, especially in Louisiana where petrochemical manufacturers like Dow Chemicals have significant demand for natural gas liquids because of low commodity prices.
AA: How is EnLink's balance sheet positioned and what is the strategy to preserve its strength?
BD: EnLink has a strong balance sheet with an investment-grade credit rating (BBB, Baa3). At the end of 2014, EnLink's leverage was ~3.4x debt/adjusted EBITDA. That is quite low for an MLP, and we intend to maintain an investment-grade balance sheet in the long term. EnLink also has a heavy appetite for growth, as is evident by the ~$3.7 billion of drop down transactions, growth projects and acquisitions that EnLink has announced in the last year.
Having a strong balance sheet is a vital part of EnLink's growth plans because new opportunities often do arise in a short time frame, both from the various platforms for growth and the sponsorship from Devon.
Devon also has an excellent balance sheet (BBB+, Baa1), very low leverage of ~1.4x debt/EBITDA at the end of 2014 and a heavy appetite for growth, so it is important for EnLink to be in a strong position financially to support Devon whenever it chooses to make an acquisition or expansion into a new area.
AA: What are some challenges that the MLP market is facing, such as potentially rising interest rates and declining oil prices, and how is EnLlink positioning itself to overcome those hurdles?
BD: The biggest challenge for the industry right now is the decline in oil and gas prices. Both EnLink's and Devon's management teams were very mindful of cyclical nature of our industry when EnLink was formed. That is why EnLink has high-quality, fee-based contracts, and a strong balance sheet.
EnLink has operated through many cycles over the years, and we have always been strategic in our adaptability and flexibility. We are confident that we have the necessary financial strength and right growth plan to succeed in any environment.
AA: Thank you, Barry.
Analyst Commentary
"ENLC is on the path to becoming a pure-play GP by the end of 2015. While the 2015 dividend outlook was revised down to 18.5% y/y growth (vs. 20% previously expected), we believe that ENLC stands to benefit from ENLK's high-single-digit distribution growth and unlevered cash flow as dropdowns materialize. Growth is fairly reflected in our view; maintaining Sector Perform and $37 price target. ENLK remains on track, with a multi-year growth plan, to double EBITDA by 2017. The relative balance sheet strength and stability/diversity of cash flows support 7.5% y/y distribution growth. We continue to rate ENLK Outperform. Price target to $34/unit ($36 prior), implying 50+ bps yield compression next 12 months."

—TJ Schultz, RBC Capital Markets LLC
Feb. 19, 2015

"EnLink is opportunistically growing through strategic acquisitions in the current crude oil downturn, taking advantage of its solid balance sheet and existing asset footprint for synergistic deals. Further, EnLink is tied to a top-tier E&P company, which provides support in a volatile environment. We think the MLP remains on track for multi-year cash flow and distribution growth as it expands in the Permian, in South Louisiana and in the Utica. We rate ENLK at Outperform and view the yield as attractive in the context of high single-digit distribution growth."

—Gabe Moreen, Bank of America Merrill Lynch
March 17, 2015

"We are reinstating coverage of ENLK with an Outperform rating. The units are down ~11% over the last 3 months, and ~9% during the 4Q vs. a correction of approximately 14% over the last 3 months and during the 4Q, so the units have held up better than the broader sector. Roughly 95% of the cash flows are derived from fee-based contracts, and there has been no change to the objective of doubling EBITDA by 2017, despite the volatile commodity price environment. Over half of such EBITDA is expected to come from drop downs, and the remainder is expected to come from growth projects/M&A of which another $0.74B has been announced. Consequently, we view management's growth objectives as having a high probability of being achieved and supports our reinstatement at Outperform."

—John Edwards, Credit Suisse
Dec. 18, 2014

"Risks are higher than for most MLPs given the ambitious growth targets which will require significant capital markets activities the next few years. Consequently investors may be inclined to apply a higher discount rate to cash flows. None-the-less, we note ENLC represents one of the best opportunities in the sector, in our view."

—John Edwards, Credit Suisse
Nov. 10, 2014