FEATURED COMPANY: ENERGY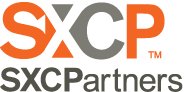 The Power Behind Steel
SunCoke Energy Partners, L.P. (NYSE: SXCP), is a raw materials processing, refining and handling company that produces coke for U.S. integrated steelmakers and provides domestic and export coal handling services for the steel, coal and power industries. Fritz Henderson is chairman, president and CEO of SXCP and its general partner, SunCoke Energy, Inc. (NYSE: SXC). Prior to joining SunCoke, Henderson served in several leadership positions at General Motors, including COO, CFO and president and CEO.
SunCoke Energy's Corporate Fact Sheet
Click here for more information about SunCoke Energy
Advisor Access spoke with Fritz Henderson about the future of SunCoke Energy.
---
The Advisor Access Interview
Advisor Access: SXCP is a non-traditional MLP. What makes it unique and why is it well-suited for the MLP structure?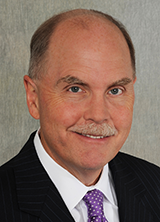 Fritz Henderson: SunCoke is the only publicly traded master limited partnership serving integrated steel producers. As a processor, refiner and handler of raw materials, we meet the definition of an MLP. To make coke, we heat metallurgical coal in large-scale, specially-designed ovens for about 48 hours. The high temperature burns off the coal's impurities and leaves behind a refined, carbon-rich product called coke. This coke gets mixed with iron ore and other elements, like limestone, and heated again in a blast furnace as part of the steel-making process.
Our coal logistics business generates MLP-qualifying income through the transloading of coal at our terminals in the Ohio River Valley, Great Lakes and Gulf Coast regions. We can handle up to 45 million tons each year.
We believe the MLP structure is an ideal way to highlight and value the stability of our business model. Our long-term, take-or-pay contracts at our coke plants and Gulf Coast terminal insulate us from commodity price risk. Those contracts, combined with our strong operational performance, help us deliver consistent cash flows.
AA: How do your customer relationships play into the company's core strengths?
FH: We started producing coke back in the early 1960s and began building our fleet of modern coke plants in the 1990s. Our longstanding customer relationships, strong contracts, and strategically located facilities position us as a valuable and cost-competitive provider.
We produce coke under 15- to 20-year take-or-pay contracts, which means our customers are required to take all the coke we produce up to the contract maximum or pay for what is not taken. In addition, our contracts contain key provisions for the pass-through of coal, operating and transportation costs that insulate us from commodity price volatility. This business model has provided stable cash flows over the years and our contracts have about nine years remaining on average.
In contrast, older and less productive coke plants continue to be taken offline or closed. More than 1 million tons of cokemaking capacity was retired in 2015 alone, representing about 6% of annual U.S. coke production. And the average age of a SunCoke coke battery is only 12 years, which is about 30 years younger than the average age of our competitors' facilities.  Our generally lower operating costs, environmental signature and reliable operations make us a highly competitive source of coke.
AA: What else gives SunCoke its competitive edge?
FH: We have a technology advantage that makes our cokemaking plants more efficient and produces the best environmental signature in the coke industry.
Our plants utilize heat-recovery technology, which we developed. In addition to burning off the coal's impurities, it captures the excess heat from our coke ovens to generate steam or electrical power that can be sold to customers. Our heat-recovery process sets the U.S. Environmental Protection Agency's standards for the Maximum Achievable Control Technology. As such, we're the only coke producer in the U.S. that's built a greenfield coke facility in the last 25 years.
On the coal logistics side, our terminals are strategically located and offer a range of transloading options. In the Ohio River Valley, we can move thermal and metallurgical coals from barge to truck, truck to rail and rail to barge, so our customers have lots of options to ship their products. We have the facilities and the know-how to create custom coal blends for customers with exacting specifications.
Our Convent Marine Terminal in Louisiana is the only Gulf Coast terminal with direct rail access, a distinct advantage by providing cost savings to our customers.
AA: The steel and coal industries are struggling in the current environment. Why do you believe those industries will continue to need your coke production and coal logistics services?
FH: Regarding coke production, I think the two primary reasons are the type of coke we produce and how competitively we produce it. Coke is an essential ingredient in the blast furnace production of steel, which is the preferred method for making today's high-tech steels for automobiles and appliances. And those products need strong, high-quality coke.
For coal logistics, our blending expertise and prime terminal locations for domestic and export coal shipping make us a key player in our customers' supply chains. Our domestic coal logistics business serves steel, coal and power customers in the Ohio River Valley and Great Lakes regions. The Convent Marine Terminal connects Illinois Basin coal producers with their European customers.
AA: Could imported coke pose a risk?
FH: We don't see imports as a risk. In fact, there has been almost no coke imported to the U.S. in the last 10 years. Coke degrades easily so its quality suffers on an overseas journey. When you factor in transportation and handling costs, we can be cost-competitive and customers don't need to worry about the reliability of their coke supply or its performance in the blast furnace.
AA: How does your general partner – SXC – support SXCP?
FH: As SXCP's general partner, SXC's most valuable asset is SXCP and it has taken a number of steps to support us. When SXCP went public in 2013, we set up an omnibus agreement with SXC where it would provide certain commercial protections to us through January 2018.
SXC is also helping us de-lever our balance sheet. SXC is planning to provide SXCP with an incentive distribution rights give-back and a reimbursement holiday on its corporate cost allocations in 2016. The IDR give-back and reimbursement holiday will be evaluated each quarter.
AA: What are your priorities for 2016, including plans for your distributions?
FH: First and foremost, we have to be prepared to adapt and respond to the headwinds our industry and customers face. To maintain our strong financial foundation at SXCP, we are focused on paying down debt and ensuring operations are performing at a high level.
We expect SXCP's 2016 Adjusted EBITDA to be between $207 million and $217 million, which is up from 2015's estimated Adjusted EBITDA of $185 million to $190 million. This reflects the full-year benefit of the Convent Marine Terminal acquisition and is partly offset by lower domestic coke results.
We're projecting our cash coverage in 2016 to be between 1.41x to 1.54x on distributable cash flow of between $158 million and $172 million.
We also intend to hold quarterly distributions at $.5940 per unit, or $2.376 annualized, in 2016. This will allow us to continue returning cash to investors while utilizing the incremental cash to further reduce debt levels. Our board of directors regularly reviews our capital allocation and distribution strategy, and may adjust our priorities further down the road.
We're taking these actions to navigate through the current market challenges. When combined with our significant free cash flow generation and a competitive asset base, we believe we are positioned for long-term success.
AA: Thank you, Fritz.
Analyst Commentary
"We reiterate our Outperform ratings for SunCoke Energy, Inc. and SunCoke Energy Partners, L.P. We believe the market fundamentally misunderstands SXC/SXCP's unique position within the domestic steel industry. While the market is clearly assuming declining earnings power from the domestic coke assets, we believe that SXC/SXCP's coke assets are advantaged for being the most modern, most efficient, and most environmentally compliant source of coke to the North American blast furnace steel industry. Even if more North American blast furnace steel production succumbs to the pressure of low-cost imports and electric arc furnace (EAF) competitors, SXC/SXCP's coke assets are likely here to stay and should, in our opinion, keep supplying coke to the most efficient blast furnace plants for decades to come. Overall, we believe SXC and SXCP present an attractive asymmetrical risk/reward opportunity."

—Lucas N. Pipes, FBR & Co.
Dec. 21, 2015

"Management introduced 2016 EBITDA guidance for both entities that was materially better than most expected and outlined their strategy for the upcoming year. The company's primary goals are to de-leverage SXCP's balance sheet, and at SXC, improve performance at Indiana Harbor. We are updating our estimates and lowering our price targets on both names, but reiterating our Buy ratings."

—Garrett Nelson, BB&T Capital Markets
Dec. 21, 2015

"We are encouraged that SXCP is looking to de-lever its balance sheet amid significant risk in its concentrated customer base, and it already paid down $43M in Q4 and guided to $60M more in 2016E."

—PT Luther, Bank of America Merrill Lynch
Dec. 21, 2015